At Christmas there are films that I have to watch every single year, it is part of my tradition. There are some classic Christmas films that I am yet to watch, they are on the top of my list to watch! However, these are the films that I have to watch every December to help get me in the Christmas spirit!
❄
The Polar Express
❄

If you haven't seen this film then you are seriously missing out! It is so magical and encompasses the magic of Christmas. Tom Hanks is also in it, so what's not to love?
❄
The Nightmare Before Christmas
❄
I know there's arguments over whether this is a Christmas or Halloween movie but I normally watch it during both seasons, as it celebrates both holidays!
❄
Beauty and the Beast: The Enchanted Christmas
❄
I love Disney and I love Christmas films, so what's not love? However, the more I watch this film I realise how terrible it actually is but I've watched it every year for as long as I can remember, so I can't stop.
I wasn't sure what to expect of this film when I saw it in the cinema but I absolutely loved it. It has a plot unlike any other Christmas film I have seen, so it was refreshing to watch a film that didn't follow the same storyline as every other Christmas movie.

This is hands down my favourite Christmas film, the sets, the costumes, everything about this film is so magical! If you haven't seen this film, then I highly recommend you do so!
❄
The Muppet Christmas Carol
❄
The Christmas Carol story has definitely been over done now but this version still remains the best adaption, in my opinion. We watched it almost every year at primary school, so it reminds me of my childhood.
❄
Rise of the Guardians
❄
I know this isn't typically a Christmas film but it does have Father Christmas in. I love the animation in this film, is it wrong to have a small crush on Jack Frost?
❄
Elf
❄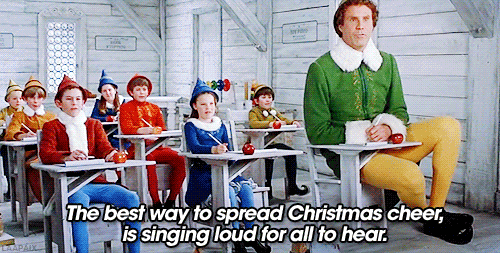 Is it really Christmas if you haven't watched this film?
What films do you have to watch every year? Please recommend me some Christmas films you think I should watch!
Instagram & Twitter: acciovictoria