Unfortunately I haven't been to Walt Disney World for a few years and this deeply saddens me, I miss the magic and I really want to see all of the updates that have been put into place since my last trip. However, I love looking up and researching the changes that they are making and planning to make at the parks, even if it does make me miss it even more, and Walt Disney World has quite a few updates that guests will be able to experience throughout 2016. It also Magic Kingdom's 45th Anniversary this year, so we should be expecting some more updates on that soon and guests will expect to see at the park. The park's are constantly being updated and refurbished, so it is more than likely we will be hearing what else Disney has in store very soon. These are a few of the updates guests can expect to see throughout 2016.
I am probably most excited for Rivers of Light, it is about time Disney's Animal Kingdom was given some love and creating a nighttime spectacular is definitely one of the best ways to do so, this way it might not just be a half day park any more. The nighttime spectaculars at Disney make my experiences so magical, plus I love animals, so incorporating the two together is going to create something beautiful and amaizing. It is said that the show will be hosted by a pair of mythical hots that come to the river bearing gifts of light, the characters set out from the shore on lantern vessels to dance on the water and summon animal spirits. Anything lanterns related reminds me of Tangled, so I am sure this is going to be a show that guests are not going to want to miss.
With the success of Frozen there was not doubt that Disney would be looking to open a ride based off of the movie, the ride will replace Maelstrom in the Norway Pavilion, which I thought was a fantastic ride. I loved that they had a ride based off the Vikings, I am sad to see this ride go. The ride will immerse guests into the world of Frozen, taking them through Arendelle as they relive some of their favourite moments from the film. Apparently this ride is set to open in the summer. Do you think Disney should leave Frozen alone now?
Star Wars A Galactic Spectacular
♥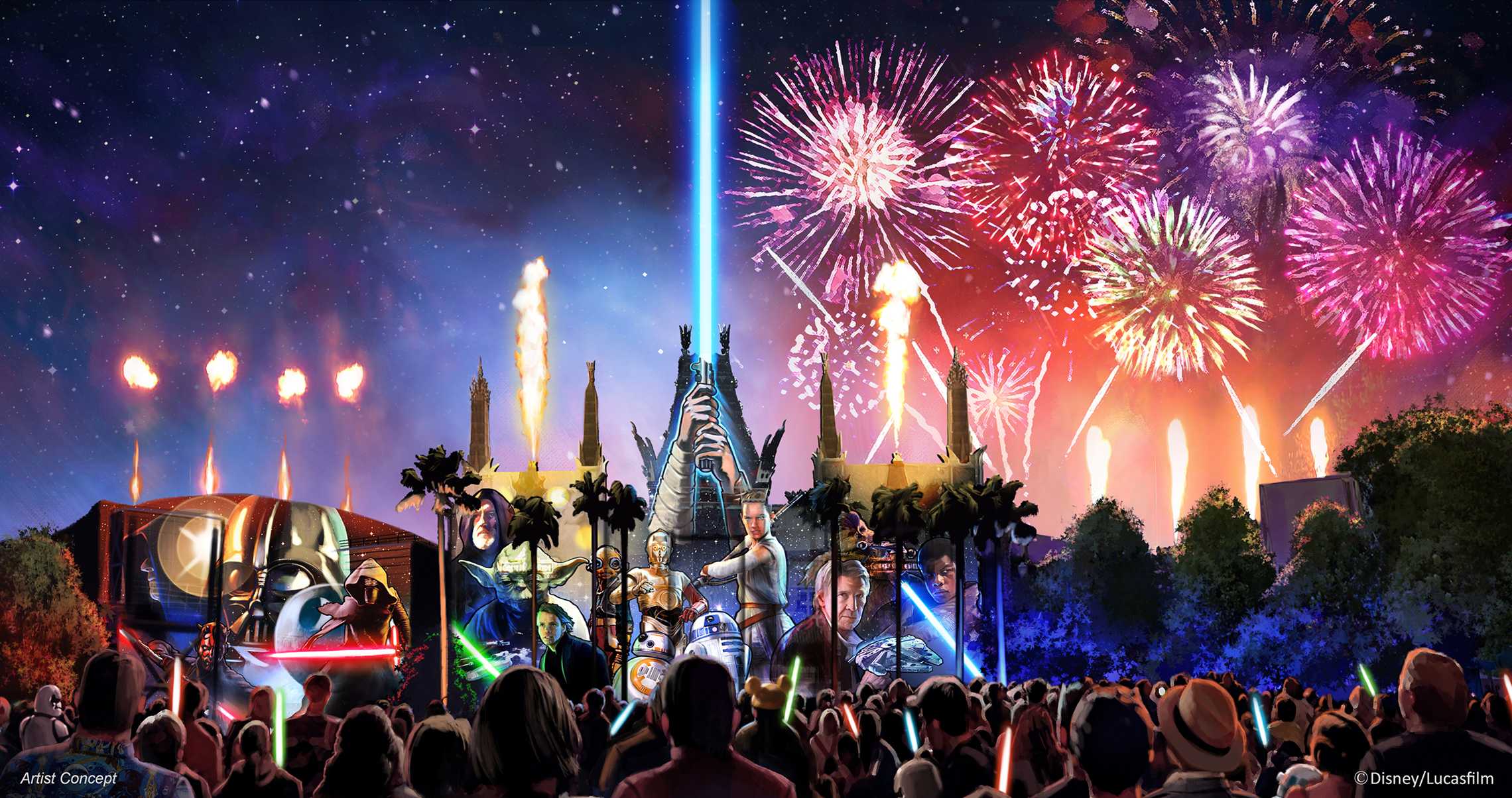 With the success of the most recent Star Wars film it is no surprise Disney are making plans to continue expanding their own world of Star Wars, coming to Hollywood Studios this summer a nighttime spectacular is something that guests will want to add to their to-do list. This new nighttime show is the next generation of the current Star Wars fireworks show, it will incorporate fireworks, pyrotechnics, special effects and video projections that will turn the Chinese Theater and other buildings into fantastic, well loved Star Wars destinations. Lasers will also be projected into the sky to look like lightsabers, it is said that this nighttime spectacular is to be the most extravagant display in the park's history.
Mickey's Royal Friendship Faire
♥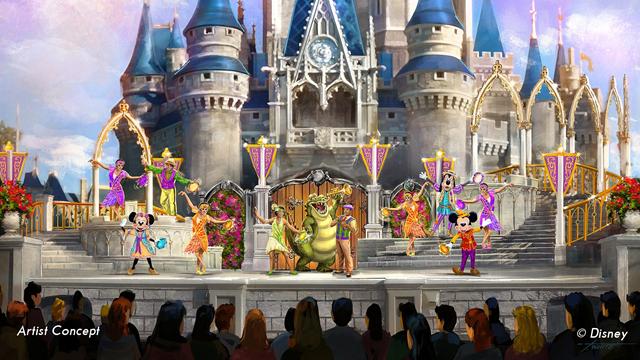 Replacing Dream Along With Mickey as the Cinderella Stage Show, the new show will feature more recent characters from newer films such as Frozen, Tangled and Princess and the Frog. The story revolves around Mickey and his troupe of Merry Makers preparing to host a joyous festival as they have ventured to other lands to invite friends. From the Land of the Bayous, to the Land of the Enchanted Woods and the Land of the Mystic Mountains, all of the characters come together for a grand dance. I love that Disney have incorporated Tangled into the stage show because it deserves so much more love than it is currently receiving! I'm excited to see how this turns out and to see how it all comes together.
Tiffins Signature Restaurant
♥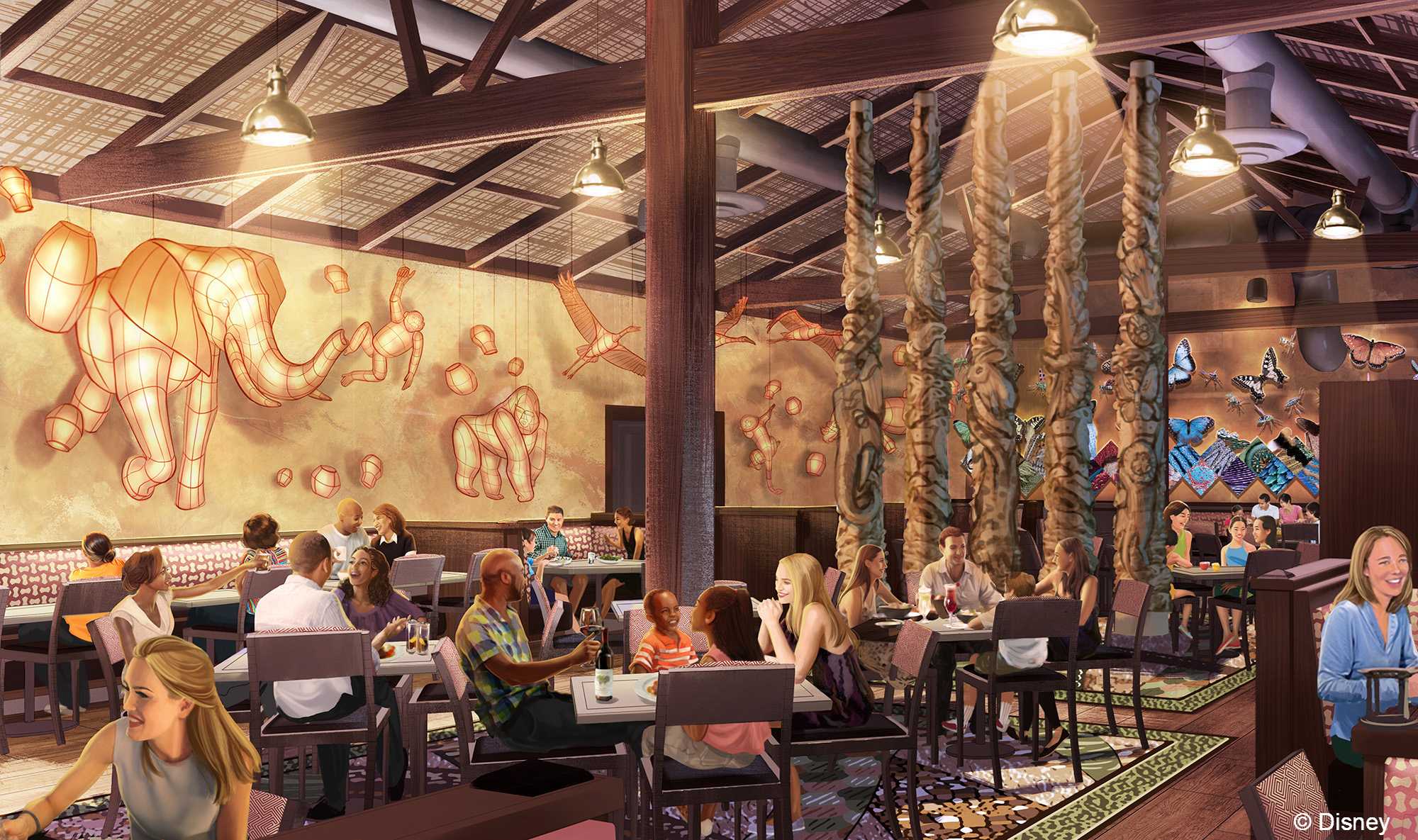 Set to open in Disney's Animal Kingdom, this new restaurant will feature a diverse menu creating food from places that helped to inspire Animal Kingdom. It will be open for both lunch and dinner and guests will also have a waterfront view from indoor and outdoor seating areas. The word "tiffin" is an Indian English word a midday meal or a type of container that can be used to carry food while travelling. I'm hoping that Disney will include a lot more vegetarian and vegan items on their menus, when I visit Disneyland Paris I find it hard to find good vegetarian options and I always just end up having a veggie burger which gets very tedious after a while.
Soarin' Around The World
♥
Announced at D23 expo last year, guests visiting both EPCOT and Disney California Adventure can experience a brand new
Soarin'
!
Soarin' Around The World
will take guests over some of the world's most unique and beautiful landscapes and man-made creations. I loved
Soarin',
the way the ride is done is fantasic and it really make you feel like you were flying over California, the landscapes were breathtaking, I can only imagine how incredible the update will be as guests will be able to fly over and experience scenery from all over the world. The ride will also feature new digital screens and projections.
Along with the name change from Downtown Disney in 2013, Disney Springs continues to grow in 2016, with plans to add new eateries like STK Orlando and the opening of Town Center which will feature Zara, UGG, Lilly Pulitzer and UNIQLO. The other districts are called The Landing, Marketplace and West Side and with the shopping, dining and entrainment venues doubling since they began refurbishment, Disney Springs is definitely set to attract a lot more guests. After a day of visiting the parks I loved going to Downtown Disney to look around and do some shopping, I can't wait until I can finally visit the fully refurbished Disney Springs! There will be a lot more to look at and even more shops to have a browse in and completion is planned for 2016.
What are you most looking forward to seeing at Walt Disney World this year and do you have any trips planned?
Instagram & Twitter:
@acciovictoria
All pictures used belong to the artists and rightful owners.
Blog post header photo was taken by me.